Motowolf MDL 0717 Waterproof Bag 40 Liter Capacity Black Yellow
Bikers are familiar with waterproof bags from the Motwolf brand. With extremely good water resistance, many capacities and a variety of colors. In early 2023, the Motowolf brand launched a completely new bag code. That is the Motowolf MDL 0717 Bag with unique, new, sporty colors different from the previous monotonous colors.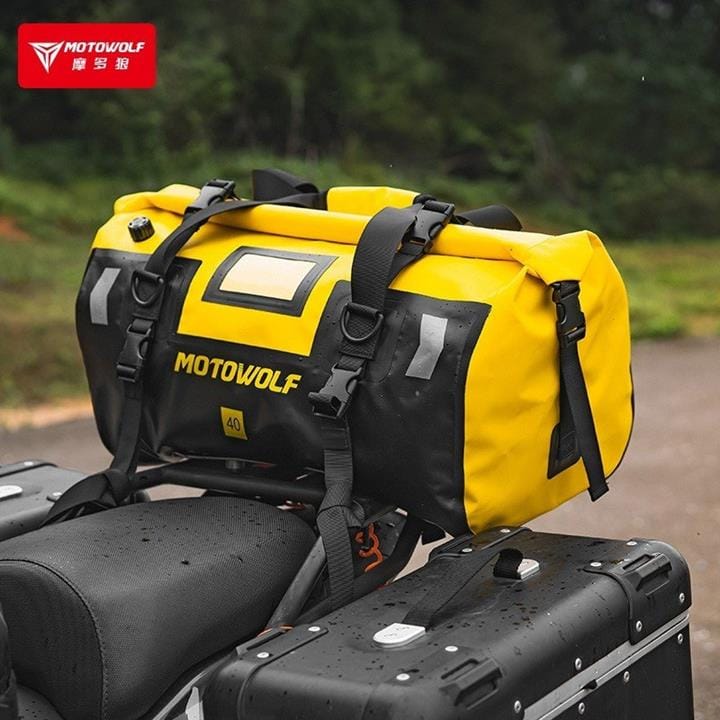 Introducing the Motowolf MDL 0717 Black Yellow waterproof bag
Even though the Motowolf MDL 0717 40 Liter Black and Yellow bag was recently released by the Motowolf company. But it waswarmly welcomed by fellow Bikers . The bag is produced in 3 colors: black, black yellow and moss green. A special feature of this product is that the company has replaced the lanyard with a simple and easy-to-use lanyard. Bag with 100% water resistance, capacity40Land66L. Suitable for your short or long backpacking trips.
I. Technical Specifications: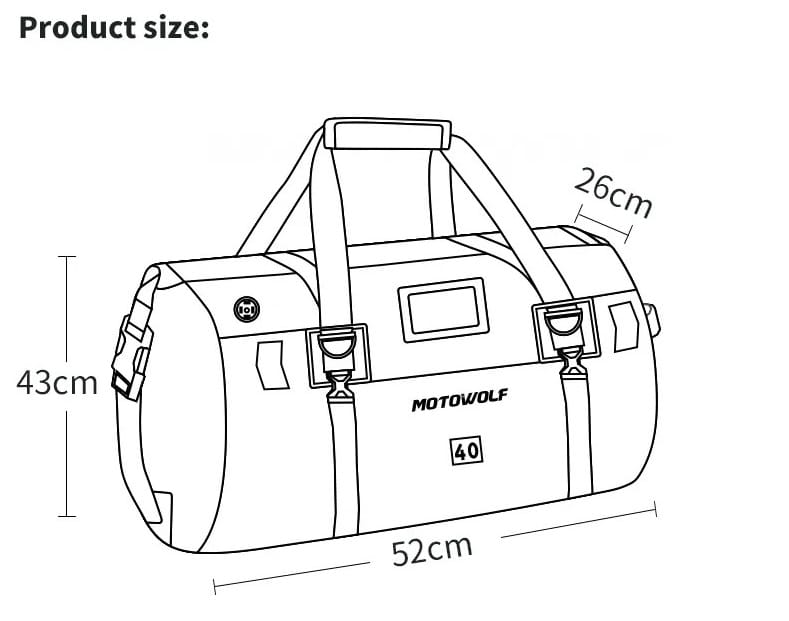 Technical specifications of Motowolf MDL 0717 waterproof bag
II. Outstanding Product Advantages

Motowolf MDL 0717 Black Yellow bag with excellent waterproofing thanks toPVCandRipstop.
+ PVC is a familiar material often used for waterproof bags because of its good water resistance and super light properties. You can use it in the rain or on long trips comfortably without fear of getting the items inside wet, with its super light weight, reducing the weight on your shoulders during long-term use.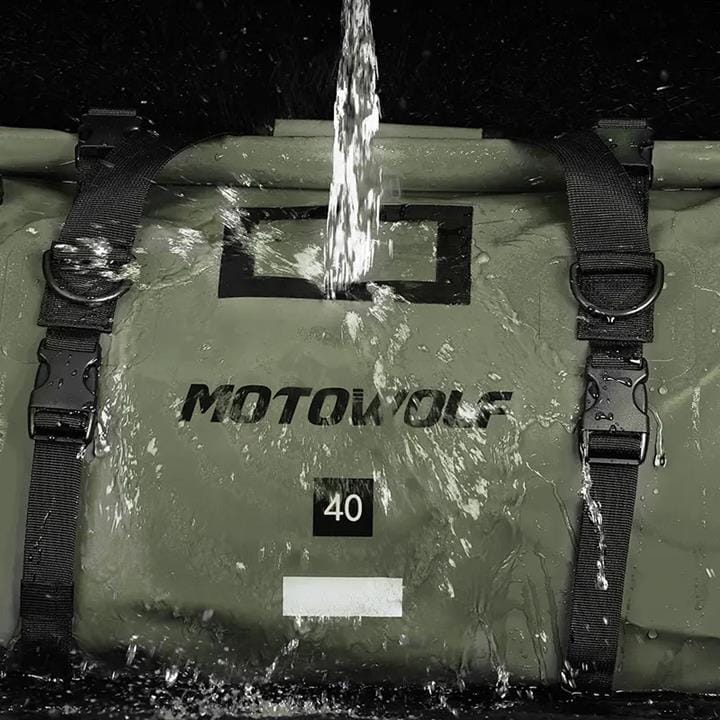 Extremely water resistant , comfortable to use regardless of weather
+ Ripstop fabric is often used in the production of tents, sleeping bags, hot air balloons, etc. Thanks to its excellent water resistance, quick drying and durability.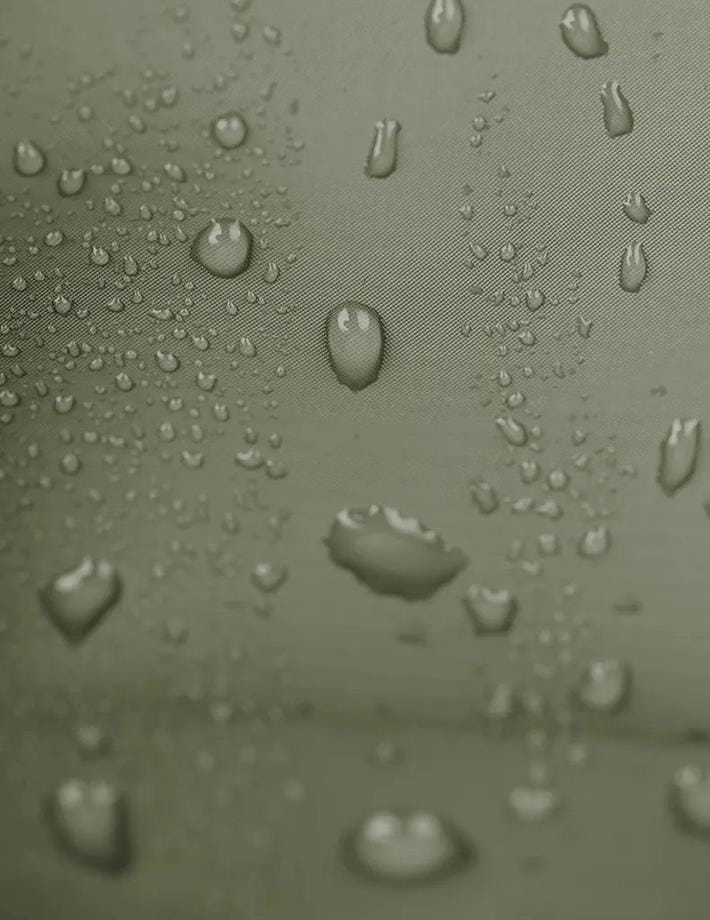 Ripstop fabric – high strength water resistant material
The straps and protective straps between the two straps are made from Encrypted Webbing , this is a material used to make seat belts and safety belts at work, durable and sturdy. Bikers can comfortably carry heavy items without worrying about breaking straps or handles.
III. Motowolf Bag Design MDL 
The design of the Motowolf  bag is optimized as much as possible by the company. Includes 1 large compartment and 1 small compartment inside, supporting small, compact items. Although the design is simple, the product is still enough to meet customer needs and bring convenience to users.
The design is optimized but still capable of meeting customer needs

1. Reflective Design

External overview, the bag is delicately designed with unique, sporty colors. Suitable for all ages. Besides, the product is also designed with small reflective strips, helping you use it in low light conditions or bad weather…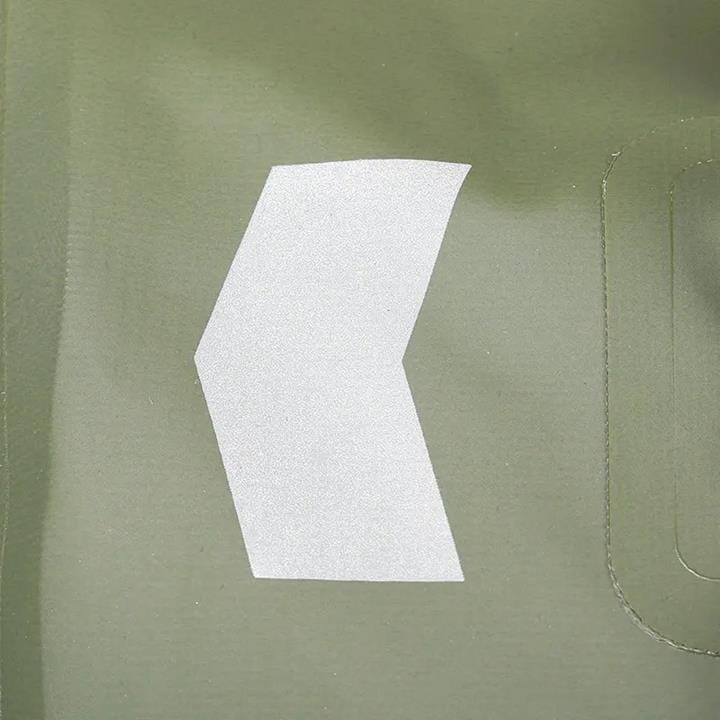 Designed with reflective strips to support use in low light conditions
2. Some Other Designs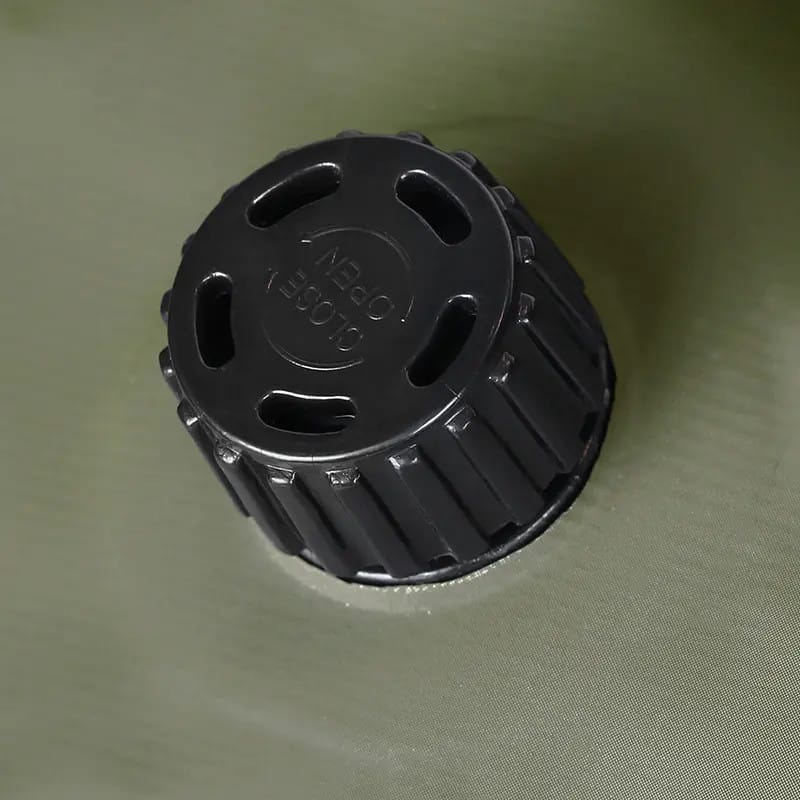 The steam and air release valve is similar to a vacuum bag
Key lock design for easy removal and installation
Designed compartments for names and cards for users to avoid confusion
IV. Motowolf Waterproof Bag Colors and Sizes:

The Motowolf MDL 0717 bag collection includes 3 colors: black, black yellow and moss green. The bag has 2 basic sizes: 40L, 66L. Suitable for those who like simple colors and easy to use. Many sizes to suit all usage situations.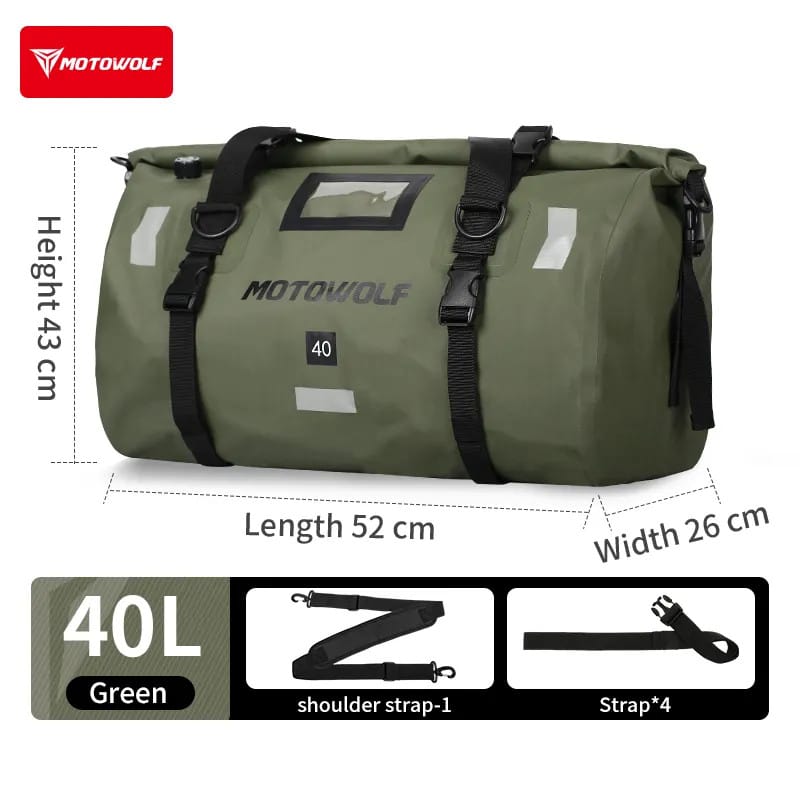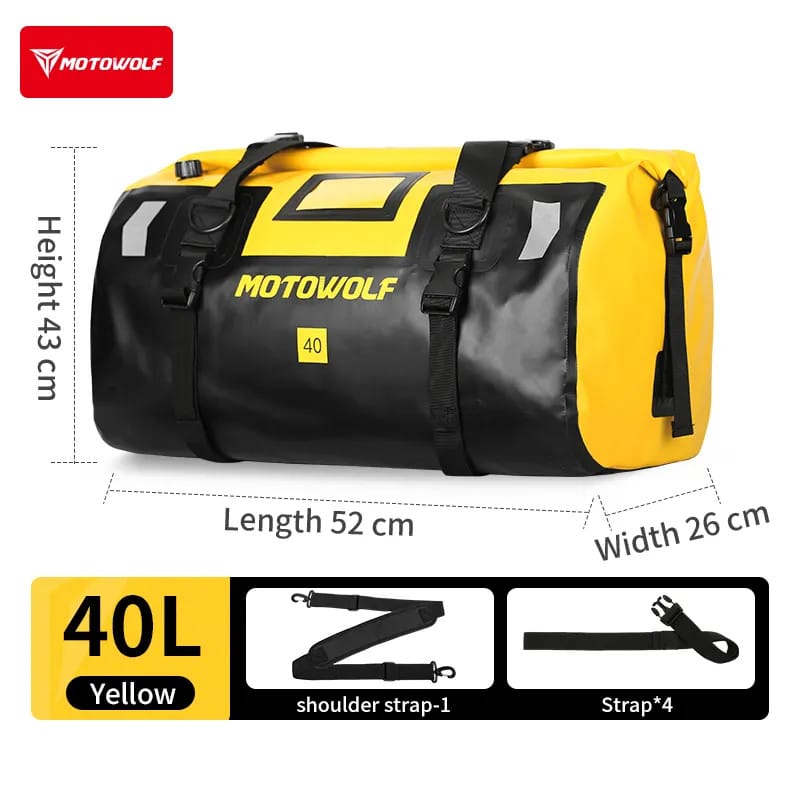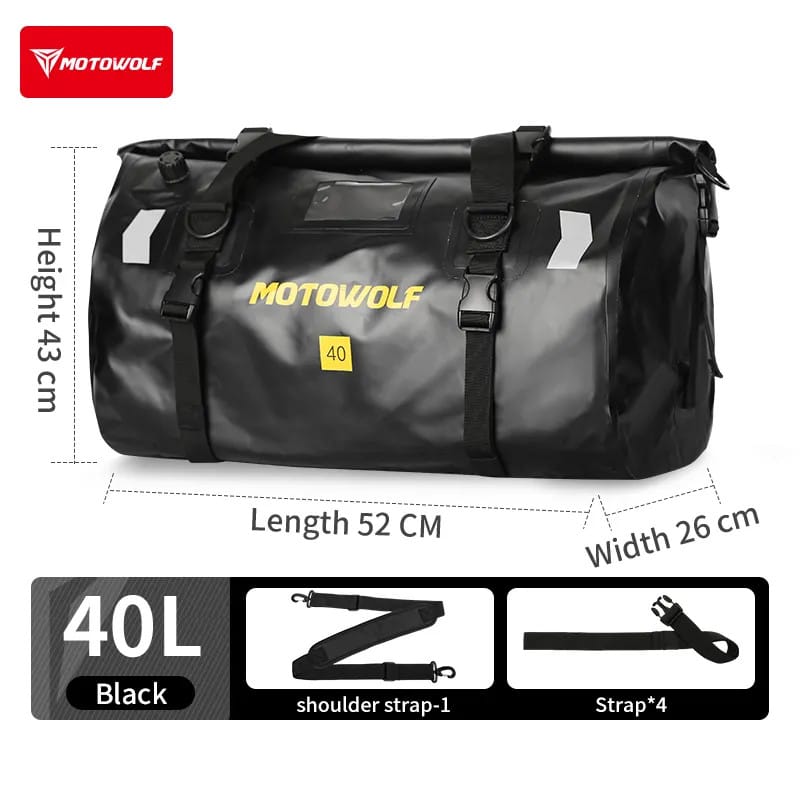 3 colors of Motowolf MDL 0717 waterproof bag
V. Some Pictures of Products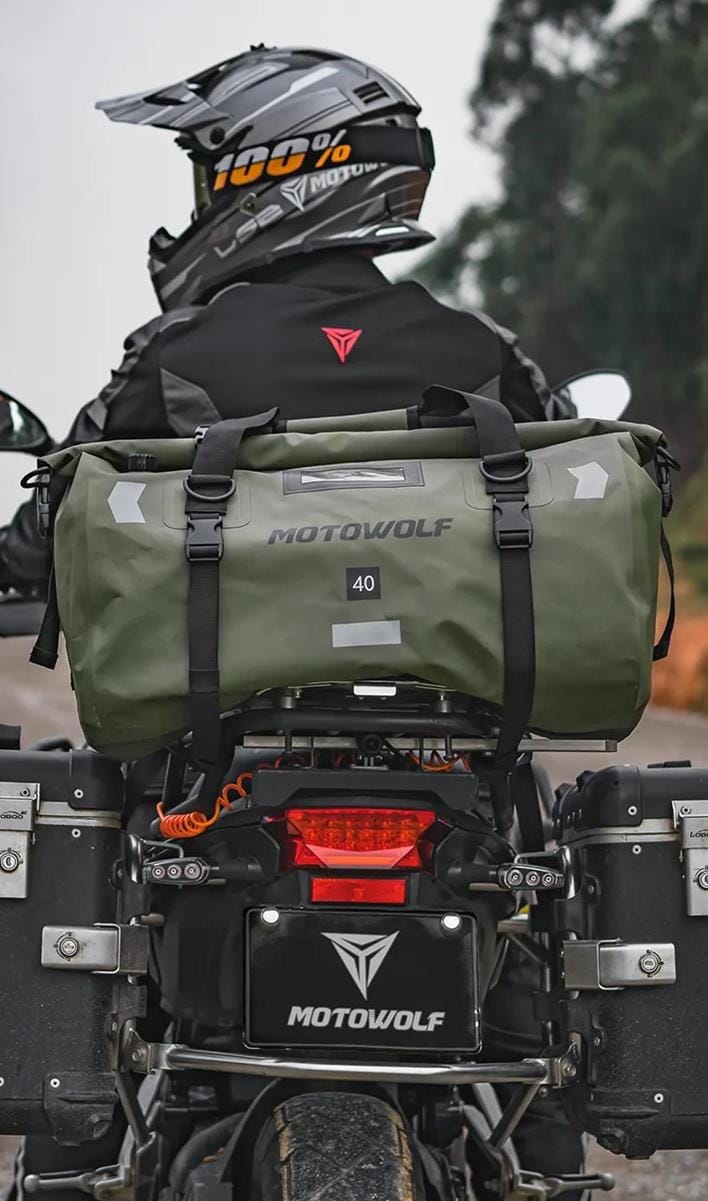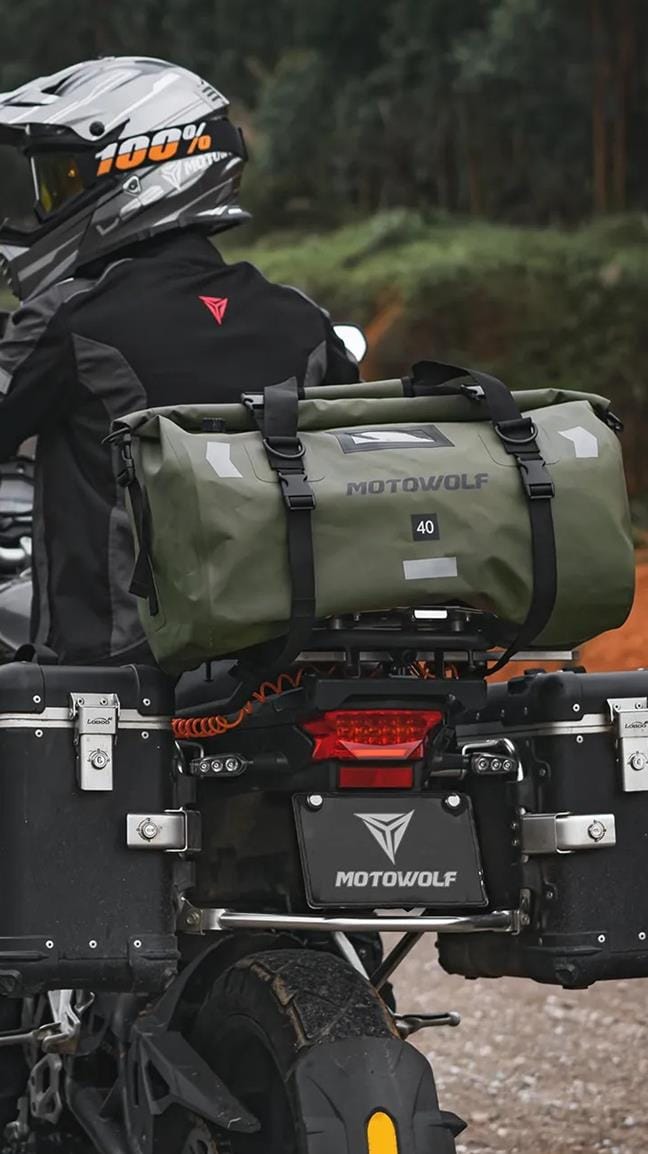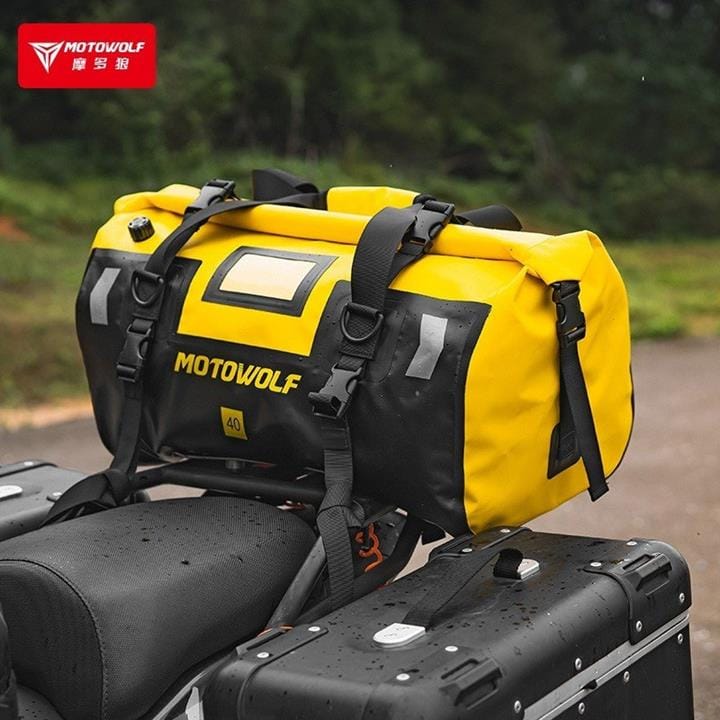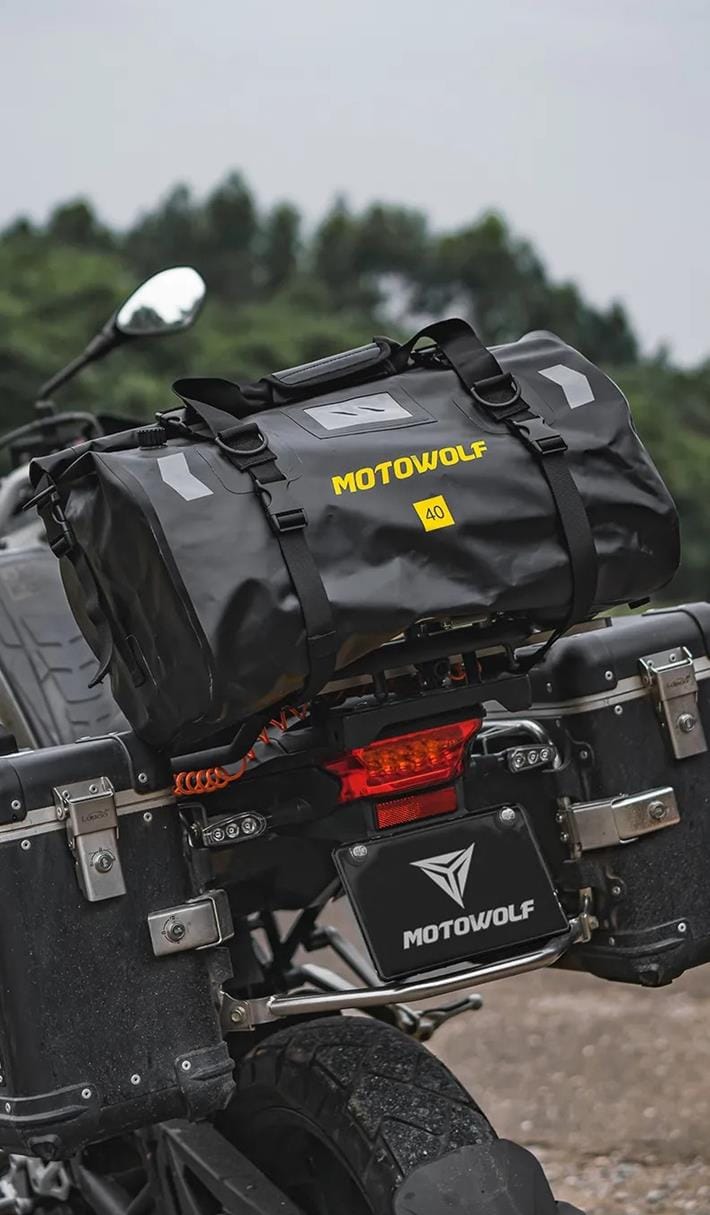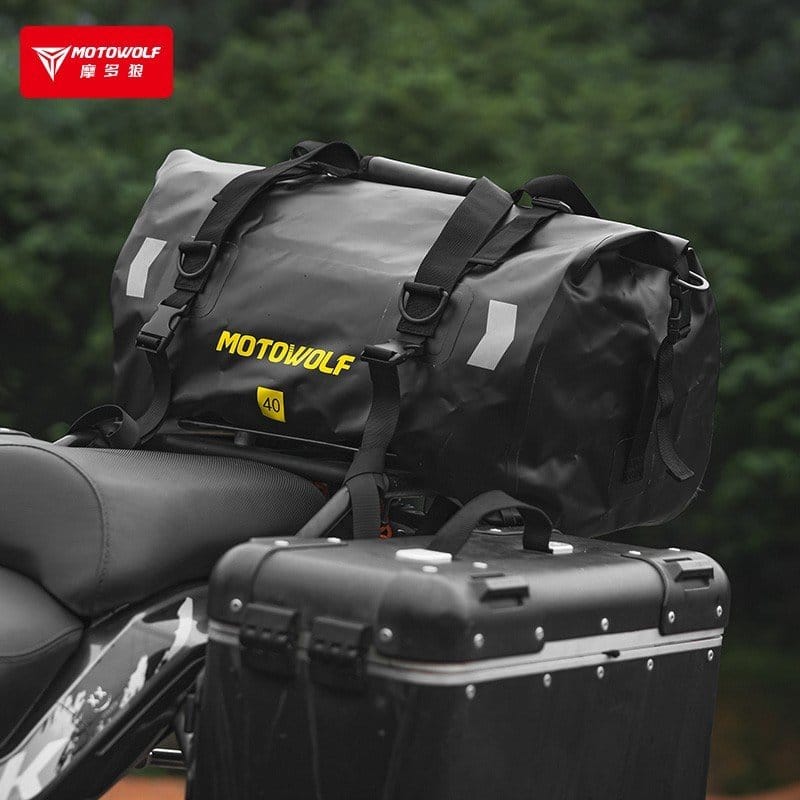 See more: Motowolf Waterproof Backpack MDL 0714 Yellow With Mesh