The battery is suitable for temperatures from -4 ℉ to 104℉ (-20℃ ~ 40℃).
The battery room temperature run time is up to 80 minutes.
Each ONE X2 includes one 1630mAh battery.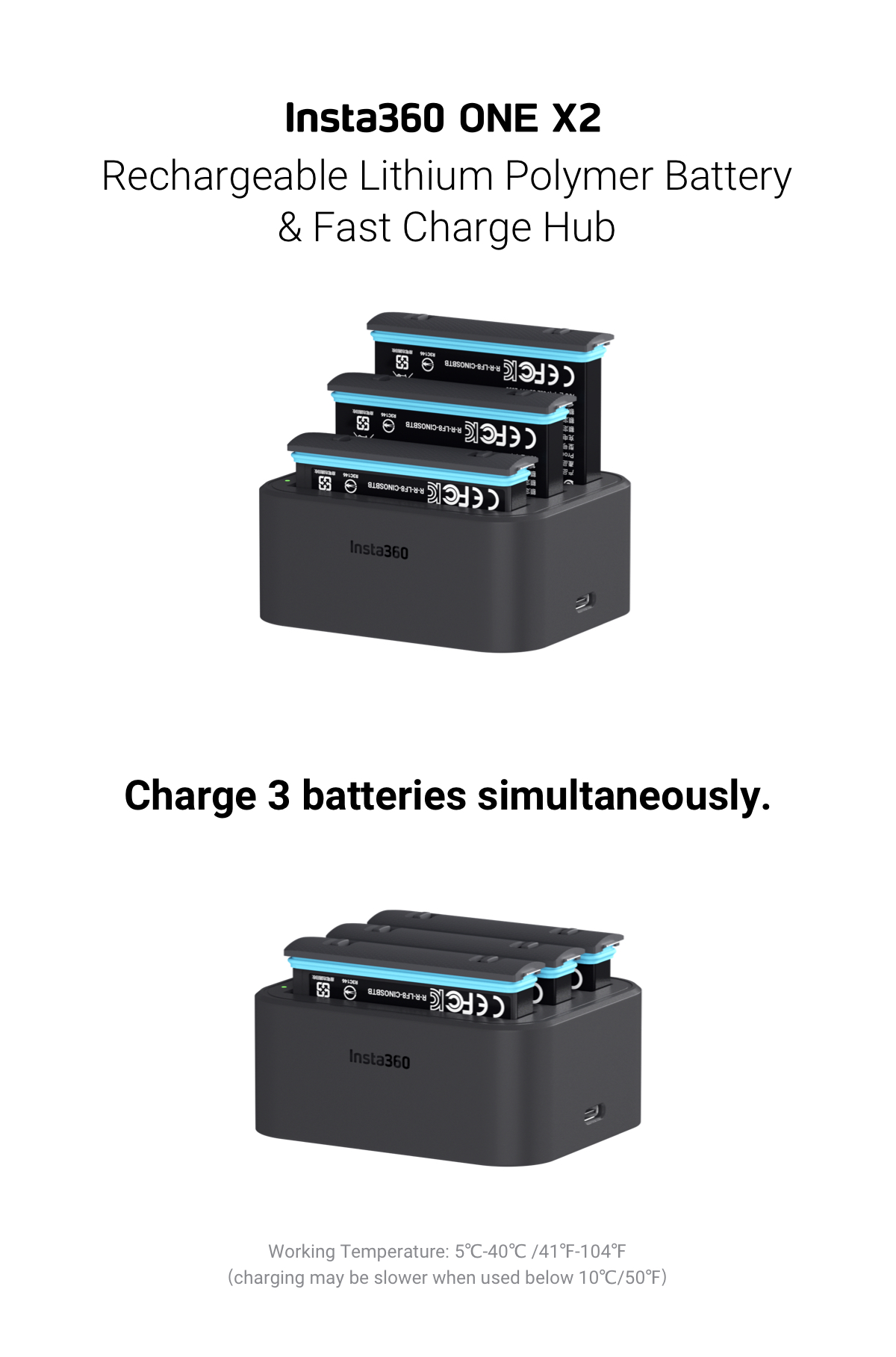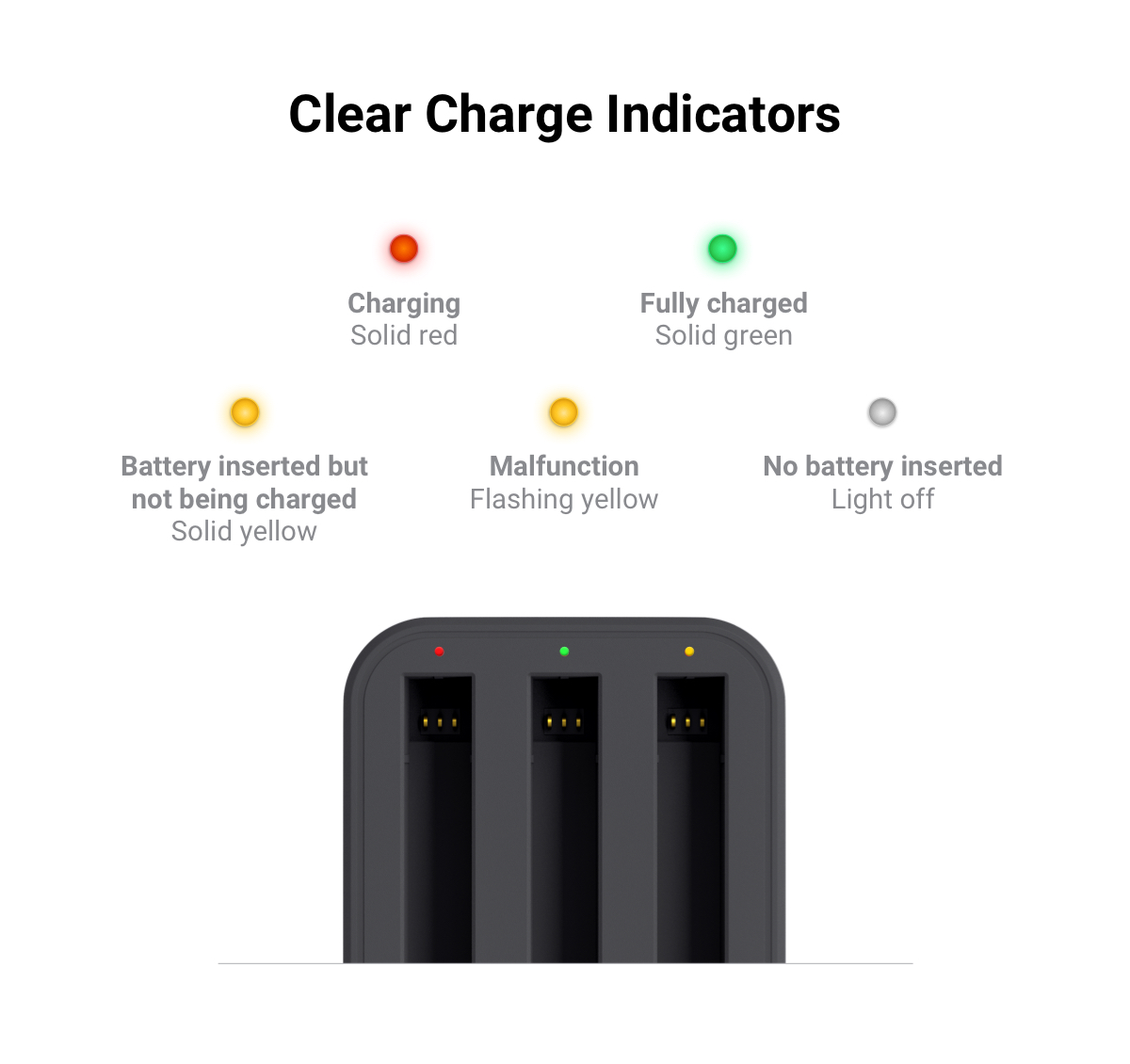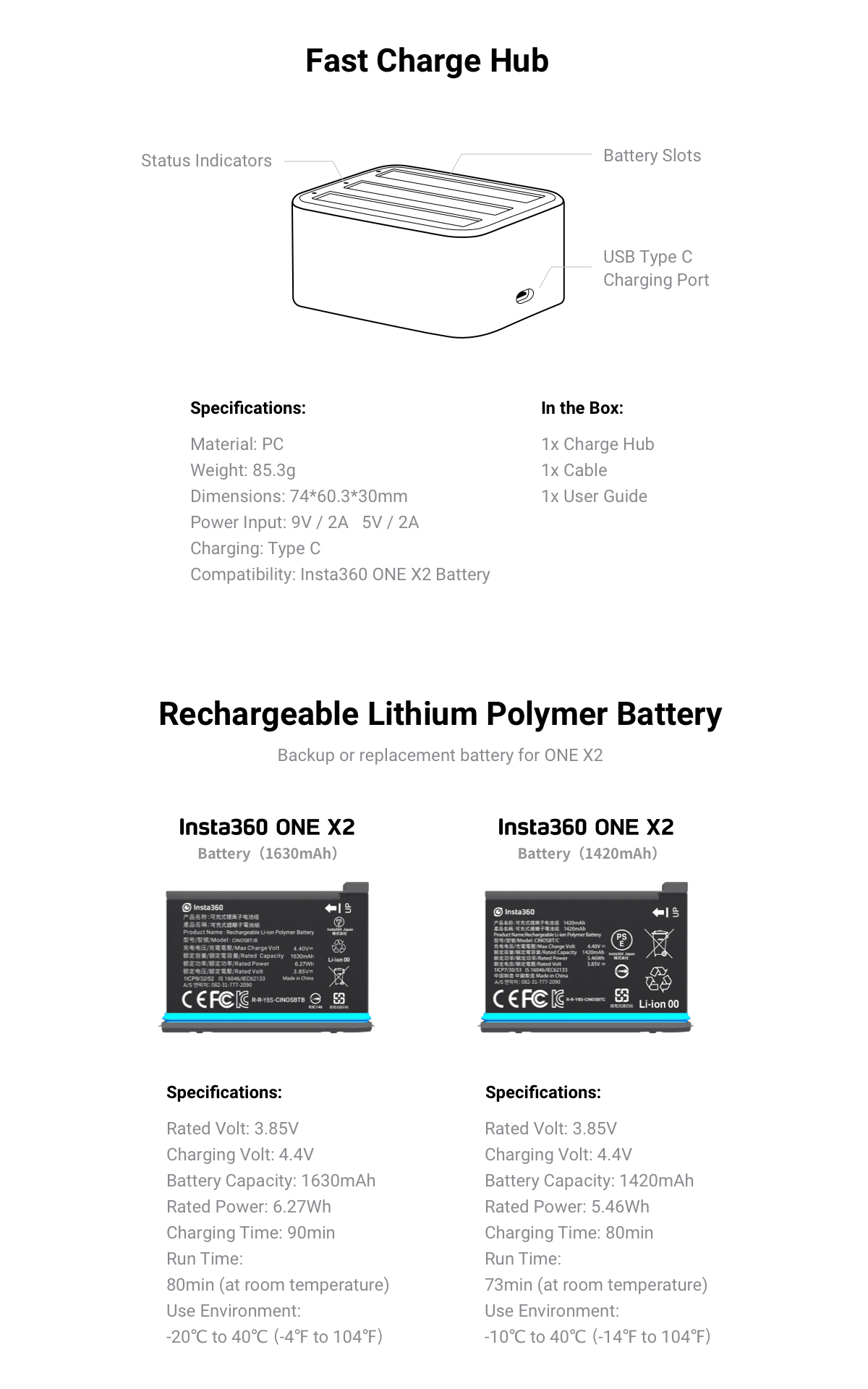 Important notes
1. Always use an Insta360 approved adapter or Fast Charge Hub to Charge ONE X2 batteries.
2. Acceptable battery charging temperatures range from 0℃-40℃ (32℉-104℉).
3. Insert the battery into the Fast Charge Hub's battery slot with the battery's charging point lined up on the same side of the status indicators.
4. A 9V/2A power adapter is suggested. Using an adapter above 9V/2A may not increase the charging speed; When an adapter below 9V/2A is used, the hub will not be able to charge three batteries at the same time, which leads to a longer charging time.